How to Add or Amend a Logo in Your Account
1. Login to your account, click your name in the top right. This will provide you with a number of options.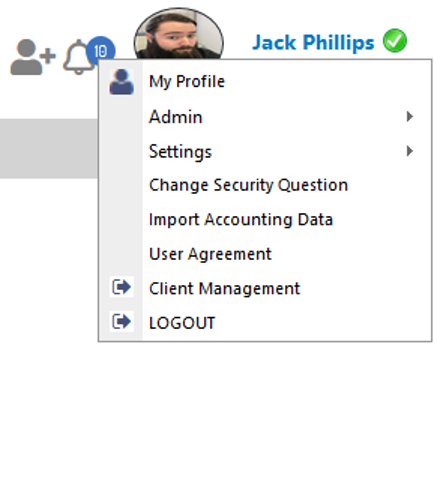 2. In this menu, select "Settings" -> "General". This will deliver you to the below screen where you can upload a Logo via the "Logo" prompt, and then select "Save" from within the page to save your changes.
Note: You may have to refresh your browser's cache in order for the logo to update in your browser. Traditionally this is performed via "Ctrl+Shift+R" however you may need to check your browser's preferences to confirm.