How to Edit Access Rights Within Policy Manager
1. Go into the Policies Manager. Click "View Policy Tree" and access the relevant policy manual via the policy manual drop down box in the top right-hand corner.

2. Once you are in the relevant manual, access name of the manual at the top of the navigation tree.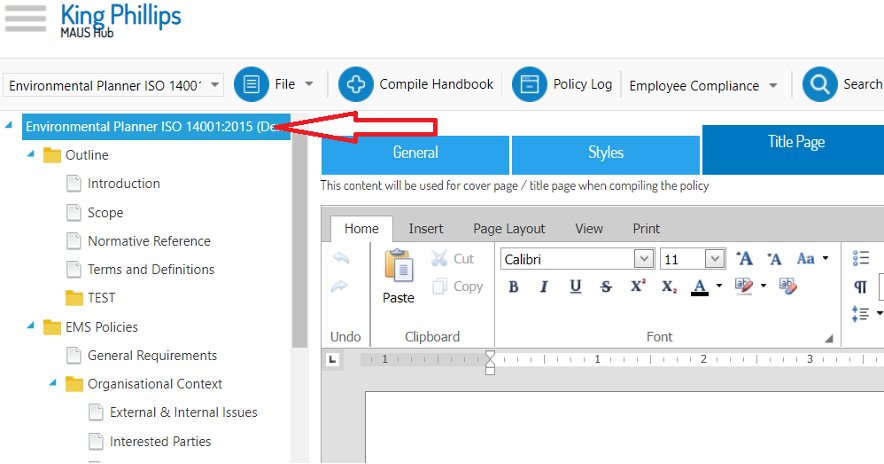 3. From here, you can navigate to the "General" tab, and un tick "Everyone can edit all content" box, and then use the "Admin Lists" drop down box to manage who can edit the document.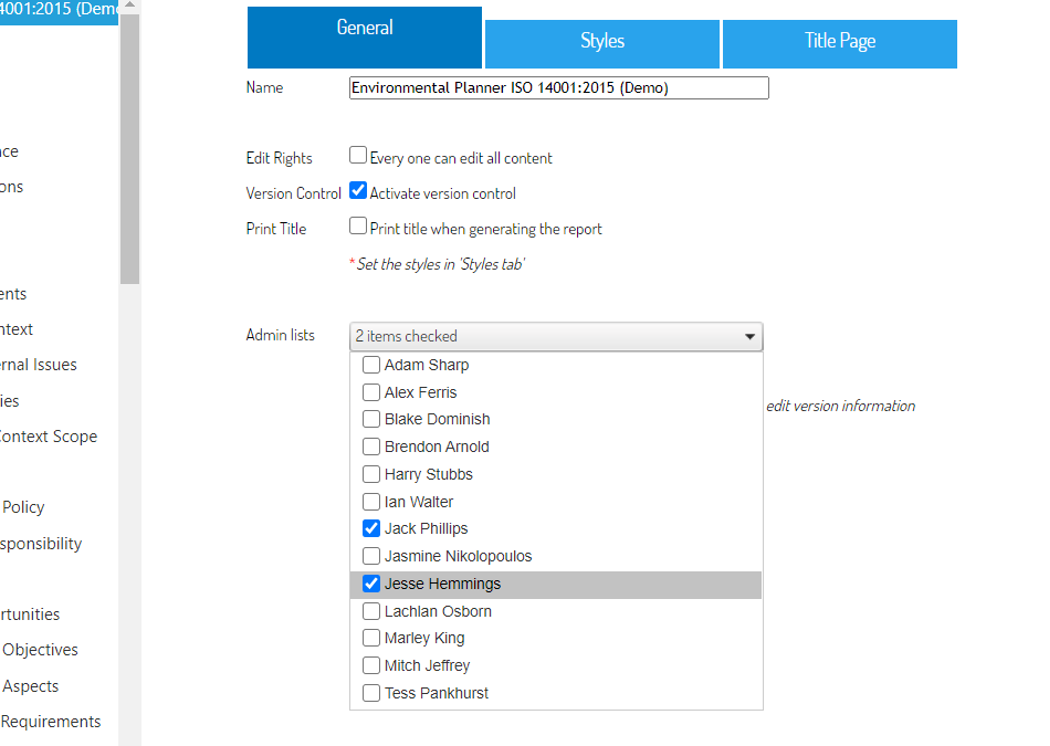 4. Click "Save" to save your changes.