1. Access cash account menu.
2. Select the "Add" prompt (Also available via right clicking within the cash account screen.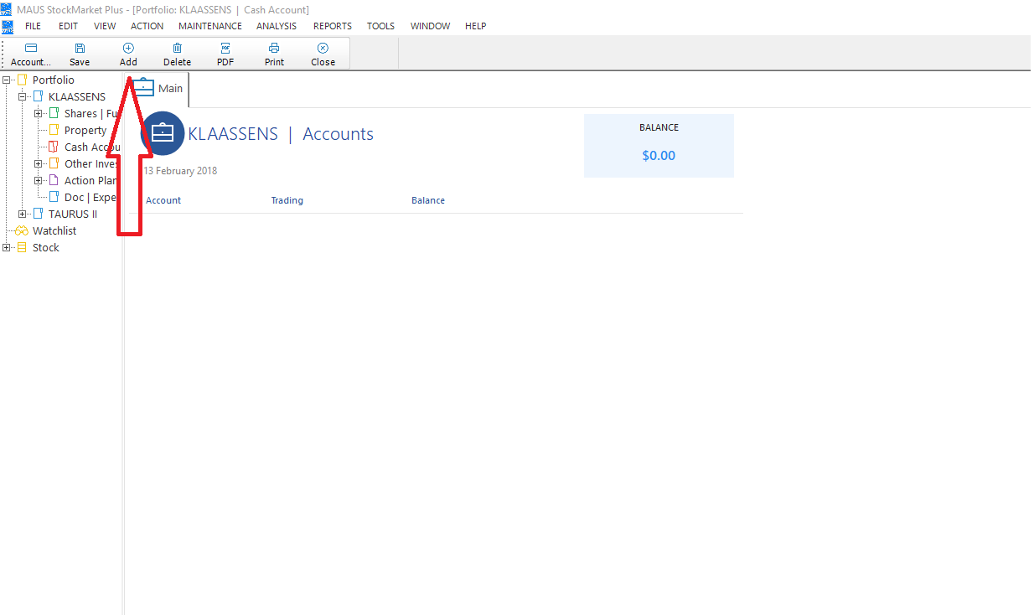 3. This will create a new cash account listing within the menu, and you can utilize the drop down menu to select the portfolio you would like to be displayed in the Cash Account menu (these steps can be repeated if necessary to populate the cash account window with multiple portfolios)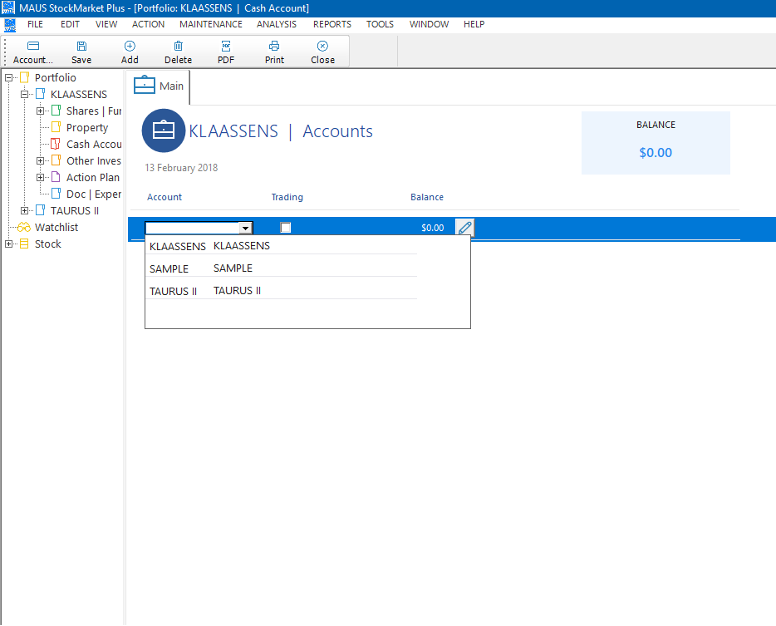 4. As you have now selected the portfolio, you will have to navigate out of the cash account page and back in to refresh the page (i.e. use the prompts on the left hand side of the screen to navigate to Property, and subsequently navigate back to Cash accounts) as this page does not refresh live as many of the other pages do.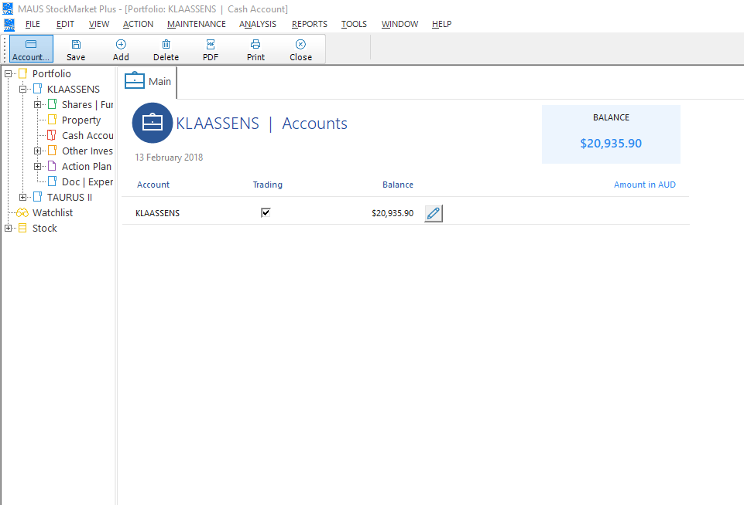 5. You should now have the chosen Portfolio loaded into the Cash account page with an up to date balance. You can then use the "Pencil" prompt to review the details of this account, or press F7.