Within the "Milestones" section, we will simply be reviewing the tasks input in the previous section, and also adding new tasks if necessary.
This tab reflects the workflow and processes of the "Milestones & Projects" module very closely, so if you are aware of how to use that module, you should feel very at home within this tab.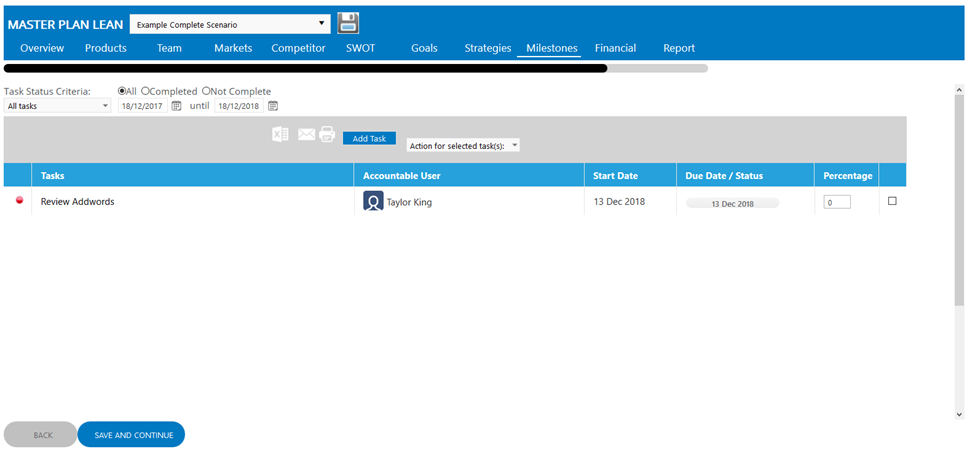 The tab will allow you filter what tasks are shown via the various prompts on the top left of the module, and will also allow you to export the list to excel, send via email or print, in addition to add a new task via the actions bar above the module. You can also Click on the name of a task to view/modify the details.
FAQs
Do additions, amendments or changes made within this section effect the "Strategic Goals" section of your plan, or the "Milestones & Projects"
Yes, changes made here will be reflected within the "Strategic Goals" tab of the plan and if you have access to the "Milestones & Projects" module, all of these tasks will map over to this module as well.
Why can't I see all of the other projects and tasks I have in "Milestones & Projects"?
This tab is specifically designed to be utilized for the plan you are currently writing, so only milestones relating to this plan will appear within the "Milestones" tab. If you would like to view the full list of Milestones & Tasks, please view the "Milestones & Projects" module.