Within the ValueMax2.0 Exit Planning platform, you will be encouraged to review the relevant business and personal factors which can effect the final result of a business exit/sale and the long term outcomes for the departed ownership.
The software achieves this by putting the business owners through a number of different assessments and thought exercises to help uncover the business' current position, the goals of the ownership, the deficits within the business that can be addressed to positively effect value, in addition to a selection of other initiatives. These include:
The Value Gap
The Goals (Business & Personal)
Business Assessments
The Value Range
Personal Assessments
Reports
The sections of this tool are presented as individual tabs, which we recommend going through in order to provide the best understanding and context of the process. Many of the sections of the platform will prompt you to produce reports as you go, should you wish to begin remediating the identified issues without delay.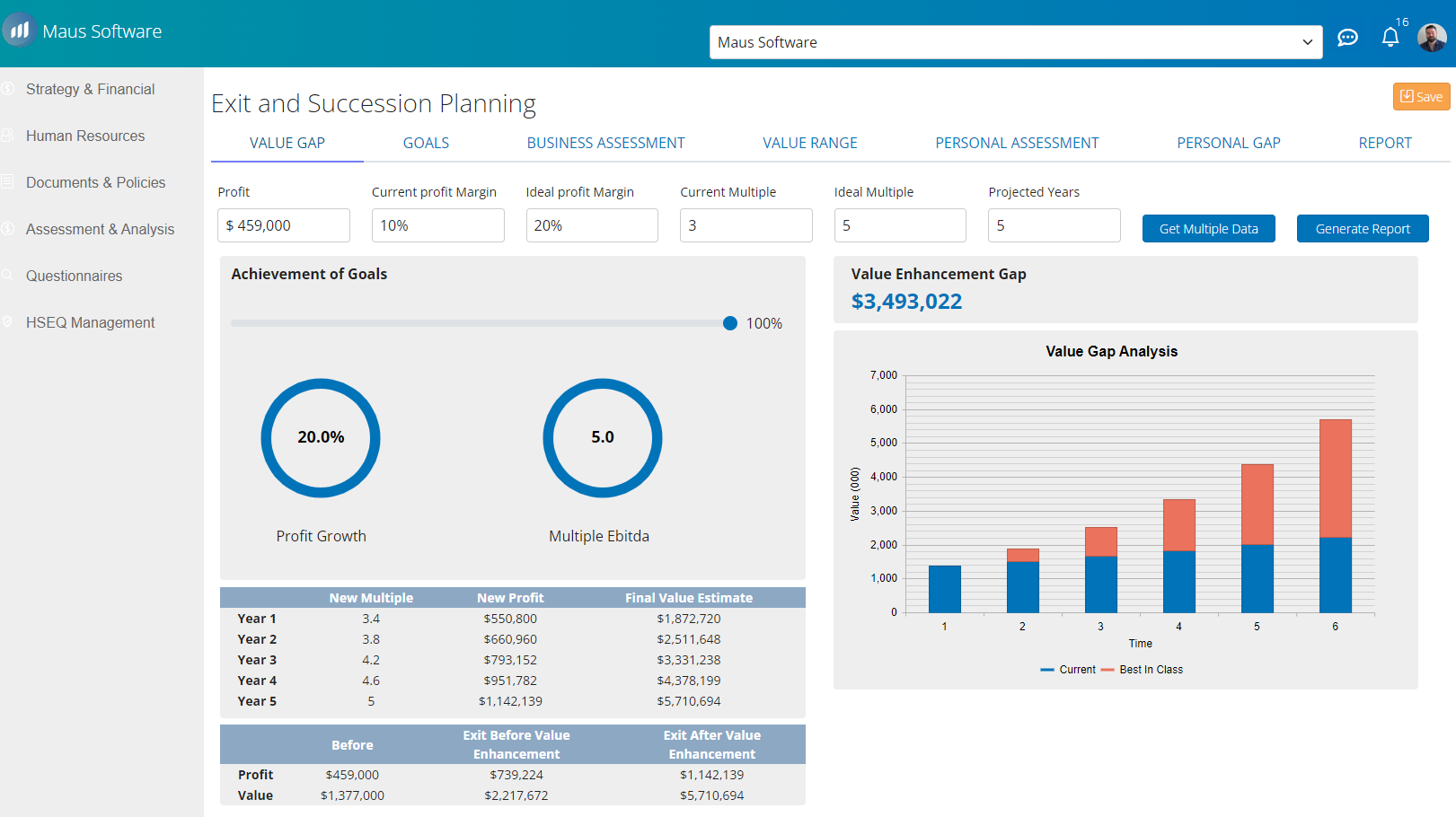 The ValueMax program has helped many businesses before you maximize the value of their business prior to exit, by following this process, implementing the suggestions, and maintaining accountability for the exit readiness process, you can join the host of business who have facilitated a maximized exit.