Within this section you be looking input details about your team and culture into the plan.
Inputting your key team members into the plan will allow your plan to be more specific to your business, more personal/applicable to the team itself, and allow you to create tasks/actions for your team in the later stages of the plan.
The section itself has 2 Tabs:
Our Team
Here you will be inputting the details of some key team members, including an image, their name, job title and a short blurb regarding their background and positioning within the business.
You will notice 3 prompts above the table, Create, Add & Remove:

Create: Allows you to create a new employee within the system, and assign some basic details to them. This user can have tasks attached to them later in the plan, or elsewhere in the system, and can also be accountable for KPIs, have performance reviews conducted and attached to their profile, and more.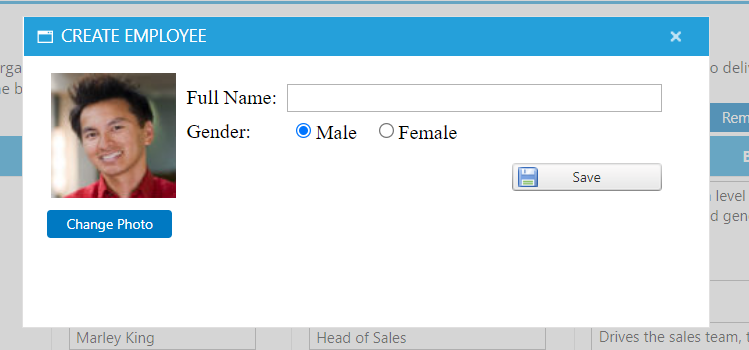 Add: This prompt allows you to select an ALREADY CREATED user from your company's account to add to the plan. Especially useful if the users are already present in the system and/or if you have utilized other components of the system prior to Masterplan Lean.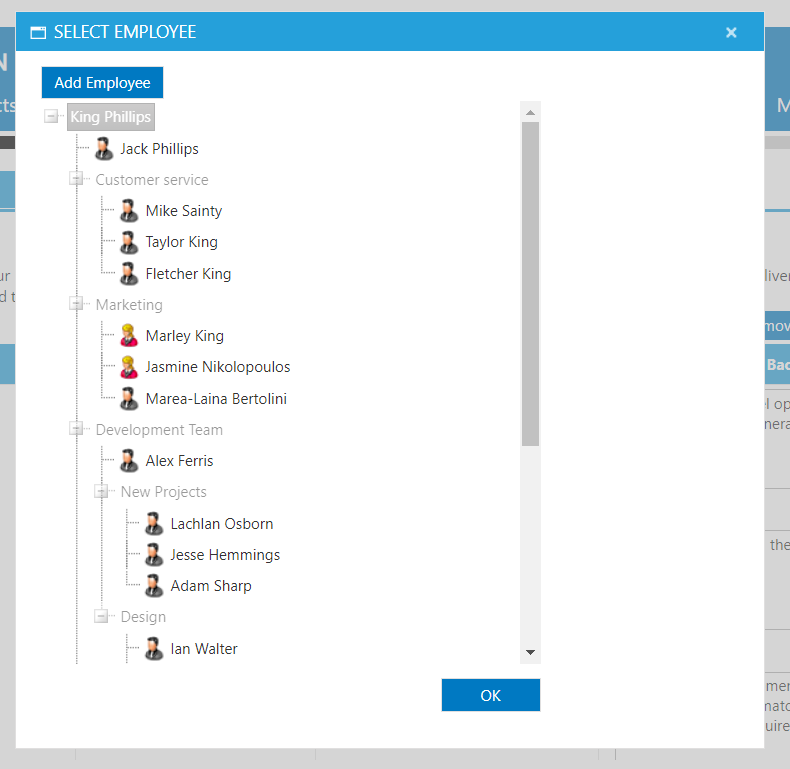 Remove: First, select any user/s that you wish to remove via the tick box to the left of their image, and then select remove to remove these users from the table. Note: they are only removed from the Plan itself, and not the user/employee list.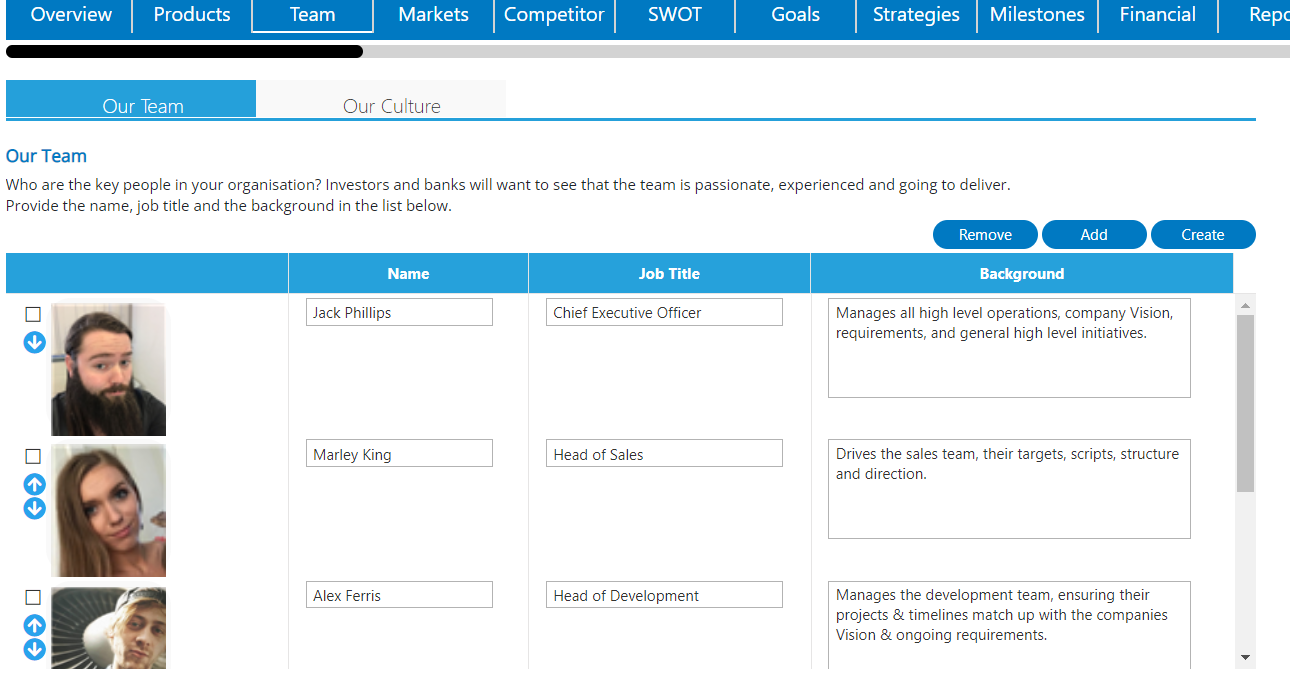 Our Culture
Here you will be inputting a few details regarding the team as a whole, such as the nature of the work place environment, and the kind of employee you bring into the company.
Unlike previous similar sections of the plan, this area does not have character limits, as some business may require a lot of information within this section of the plan, if the culture is an area which requires improvement/amendment.