What to do When Presented With Runtime 53 Error.
Right click on the StockMarket Plus Shortcut.Click on Properties.
Click on the Compatibility Tab.
Tick the Run this program as administration Tab.
Click Apply, then OK.

OR
1. Navigate to where the program is installed using File Explorer. (Found in the start menu, file location should be "C:\stockmarketplus")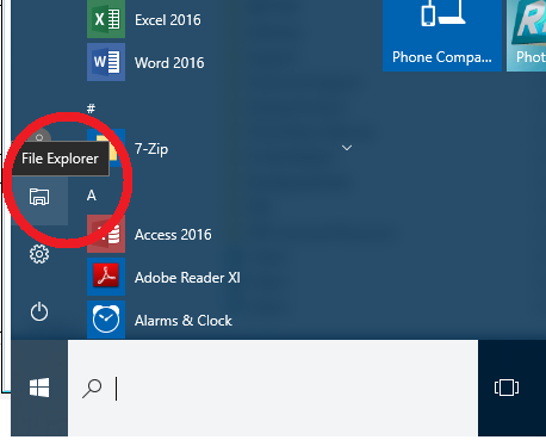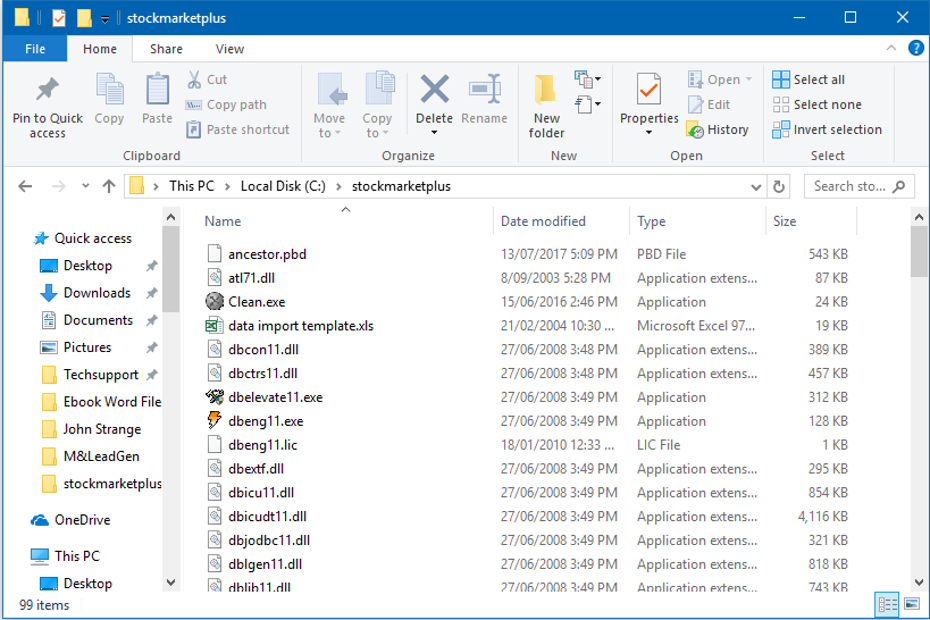 2. Scroll down to find the file "smarket.exe" and right click it – Then select "Properties"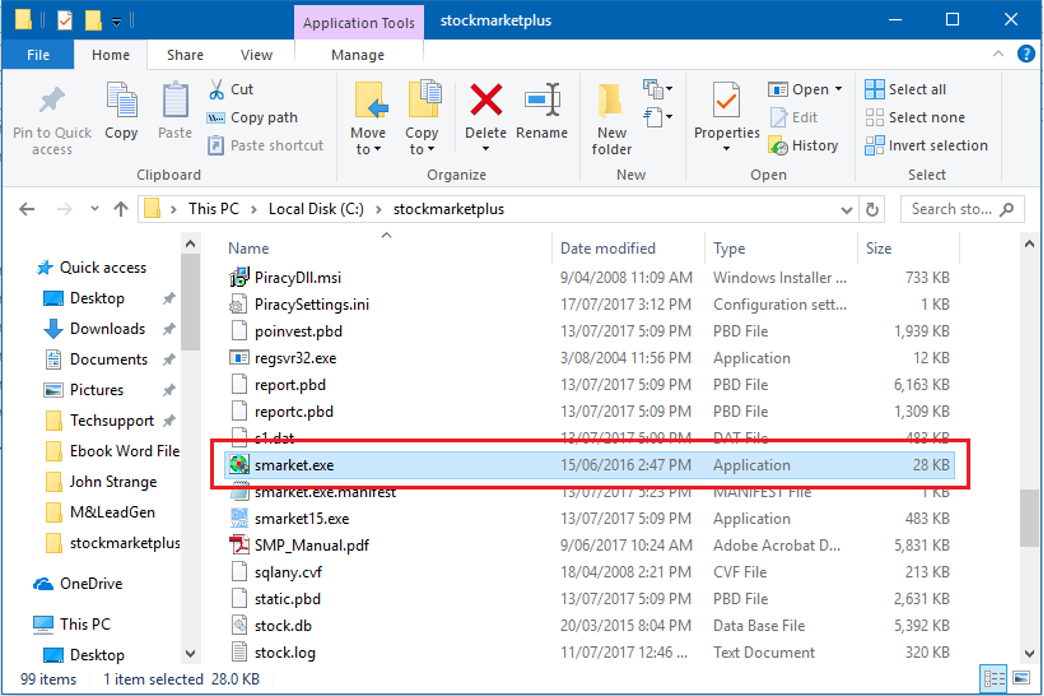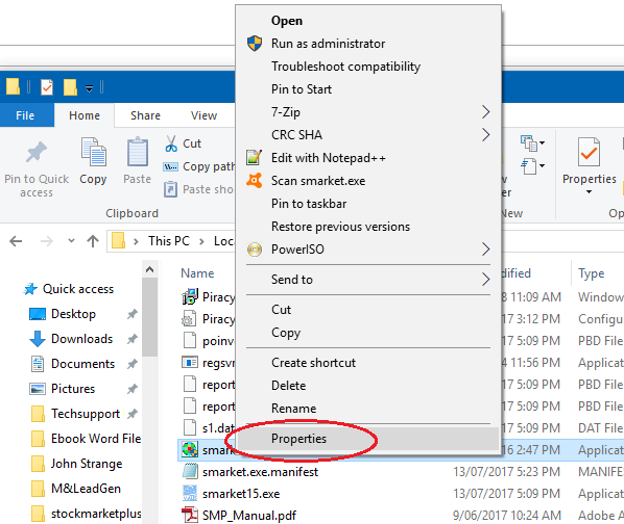 \
3. Click the "Compatibility" tab – Then tick the box at the bottom which says "Run this program as an administrator".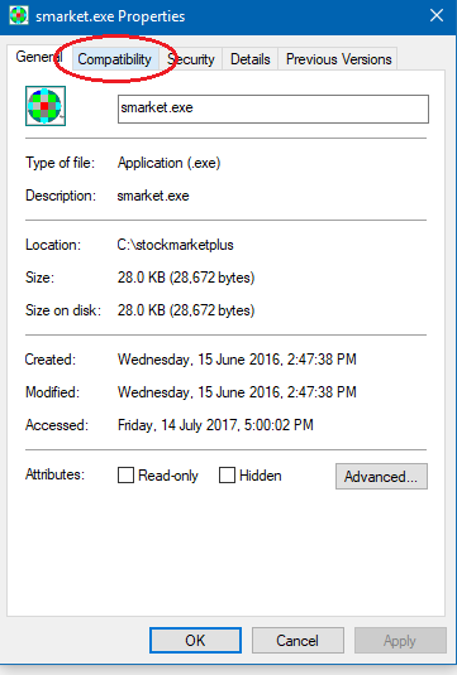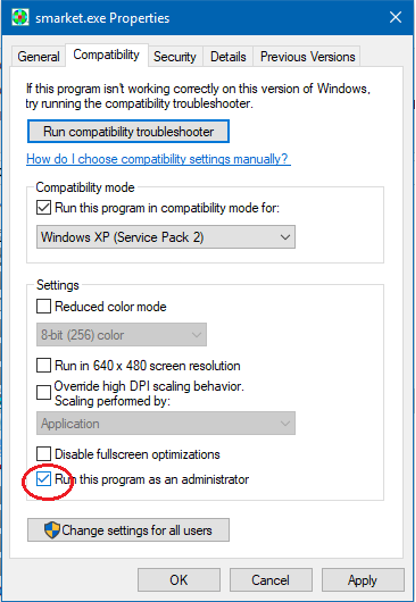 4. Click on the tickbox towards the top that says "Run this program in compatibility mode for:" and then select "Windows XP Service Pack 2" from the list.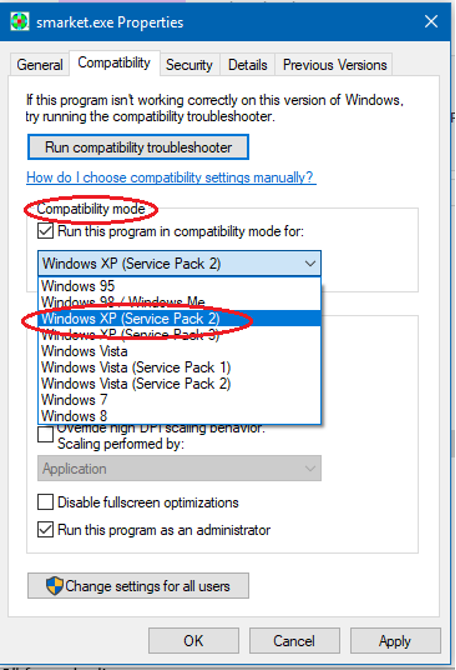 5. Once this is done, you should be able to run the program – You may notice this window popping up – Click "OK" and the program will run afterwards.